Publisher:


Lullabit
Pages 160, 21 x 29,7 cm. Foto 180
Available rights:
All languages excludin Italian and German
Sold rights:
Italian, German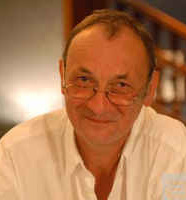 Michael Putland
has been shooting all the most important personality in 50 years of career, ranging from the music bis to Margaret Tatcher.
The Rolling Stones
by Michael Putland
The Rolling Stones, since the '60s are the undisputed protagonists of rock & roll. The author, Michael Puttland, met the Stones in 1963.The photos tell the story of the backstage, the world tours and the way of life on the road, the exclusive parties and the relationships with other artists and musicians. From his privileged point of view he can thus witness even the most intimate and private moments and tell the context.

Request further information about this book


Download book presentation

Download book excerpt